Graffiti's Italian Restaurant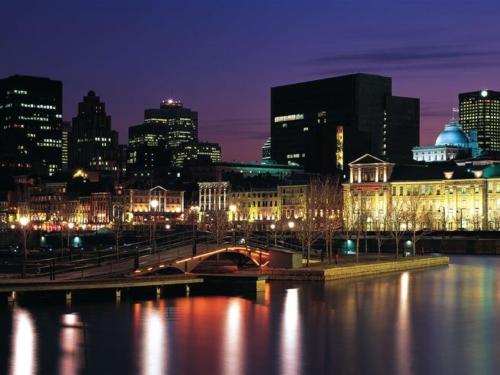 Graffiti's Italian Eatery is located on the premises and has a capacity of 100 seats. For breakfast, lunch or dinner with clients or colleagues, romantic dining or a fun family outing, the fine Italian cuisine at our Graffiti's Restaurant/bar is sure to please every palate.

Our Italian Chef and his culinary team put their hearts in every meal and are pleased to serve you at the highest level. Enjoy our weekly table d'hôte Specials for lunch and dinner, featuring a complete bar with wine selection from around the world and a divers beer selection.

You will also enjoy our multiple flat screen TV's during your favorite sporting events!

A private room for business meetings or get togethers is available with a sitting capacity of 20 people and is available upon reservation. Come and enjoy our Graffiti's Italian Eatery for any occasion or a romantic getaway and experience a culinary experience like no other.
Pet Policy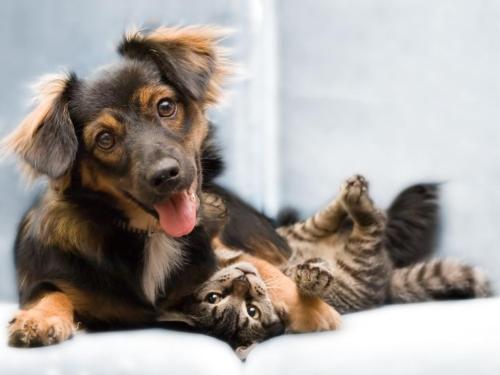 Leaving your pet behind while traveling can be hard. The Quality Hotel Montreal East is delighted to welcome you and your pet! However, please take note of the following important notes and guidlines:
There is an additional fee of 35$ per pet, per stay.
You need to inform us upon reservation that you will be travelling with pets.
A Maximum of 2 dogs is allowed being a small or medium size dog, with a weight limit of 50 pounds each.
Dogs exceeding the weight limit and pets other than dogs may be accepted into the hotel at the hotel's management discretion only. You will need to check with the hotel prior to reservstion.
Since also it is our top priority to ensure that your bet as well as all of our guests will enjoy their stay with us, the following guidelines must be respected:
Except when in your room, pets must either be on a leash or in a carrier at all times while in the hotel.
With the exception of service dogs, pets are not permitted in the hotel restaurant, meeting or business rooms.
A few areas are available for pets to do their business, please ask the front desk for directions.
Disposal bags must be used. Please ask at the front desk for such bags if you do not have them.
Dirty bags must then be disposed in outdoor garbage receptacles only.
Arrangements must be made through the front desk to have your room serviced. Housekeeping and maintenance staff will not enter a room occupied by a pet without owner supervision.
Pets should not to be left unattended in a room. If you need to leave without your pet, please inform the front desk. You will also need to leave an accessible phone number where we can reach you. This is needed in case such as if your pet gets noisy.
You are financially responsible for any damages to the hotel caused by your pet.
Should your pet create a disturbance affecting the comfort of other guests, you will be asked to vacate the room and you will be expected to compensate the hotel for any further loss of revenue in addition to your own fees, which will have to still be paid and will not be refundable.

Again, at the Quality Hotel Montreal East, we will do our best to allow you and your pet to have an enjoyable stay with us. All is needed is that you kindly respect our guidlines.
Shopping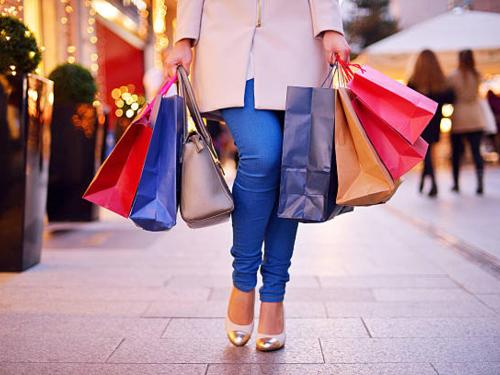 The Quality Hotel Montreal East is located in the heart of Eastern Montreal, close to two major road axes ( HWY 40 and HWY 25), and near major attractions such as the
Olympic stadium, Saputo Stadium, Botanical Gardens
and the
Biodôme
. In addition to being at close distance to these major Montreal attractions, we are also a walking-distance to one of the largest shopping centers in Montreal:
LES GALERIES D'ANJOU.
The Galeries d'Anjou is a beautiful and spacious mall and one of the largest Shopping center in the Montreal East area. Enjoy your shopping at over 175 brand names stores, such as
The Baie
, Sears,
Simmons
, Brick, and Joshua Perets. The Galeries center is a high end mall, relatively new and in the process of expanding its space.
We are also few minutes away from other major shopping centers, including
Place Versailles
.
The
Quality Hotel Montreal East
is also strategically located near the Montreal Metro/subway network, serving the entire city of Montreal. This allows for an easy access to other main shopping centers in downtown Montreal.
Parking
The Quality Hotel Montreal East offers a free and secure parking. Our parking lot is large enough to enusre that you will have no worries finding a parking spot for your vehicle. The parking is secure, gated and monitored 24h/day.

Our secured parking is also available at no extra cost; simply ask one of our guest services representative.

Traveling with an RV, group bus, trailer? There are no worries! Our 2 level free parking will accommodate any type of vehicle (buses, trailers, mini buses, etc.).
Fitness Center
We offer a free service to a fitness center (www.citalfort.ca) within walking distance of the hotel. Get your free pass at the front desk.

CITALFORT BUSINESS HOURS

Monday to Friday - 5:30 am to 11:00 pm
Saturday - 7:00 am to 8:00 pm
Sunday - 7:00 am to 6:00 pm